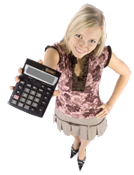 The loan calculator is to assist you in working out a simple home finance.

It is NOT to be considered accurate.

Should you need detailed information about home loans contact the bank of your favourite choice.

For a list of local banks offering Home Loans, kindly visit our Banks section.