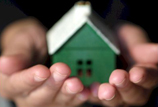 Relax and enjoy your life while we Manage your home during your absence from the island. Our service is in providing, amongst others, assistance with organisation and payment of utility and service bills, administration of rental payments, payments of ground rents, redirection of mail, fortnightly property inspections while vacant and reporting on property condition

During your absence we can also represent you at the Tenants Association meetings.

Other service requests and needs are often demanded by our customers. Should one need other services or attention besides the above mentioned, we can meet, discuss and cater an individual plan.